ROV Tether/ROV Umbilical/ Underwater Floating Cable
ROV Tethers include power conductors, shielded data
pairs and video using coax, TSP, or fi ber optics. Designs available
in several confi gurations, including Neutral Buoyancy.
A varied degree of strength designs available depending on
workloads and handling system. The sample cables listed below
are proven working designs for vehicles used worldwide.
Design Variations
JK manufactures many custom ROV cables using tried
and proven components for power, video, data, etc., which are
available for your design, providing shorter lead times.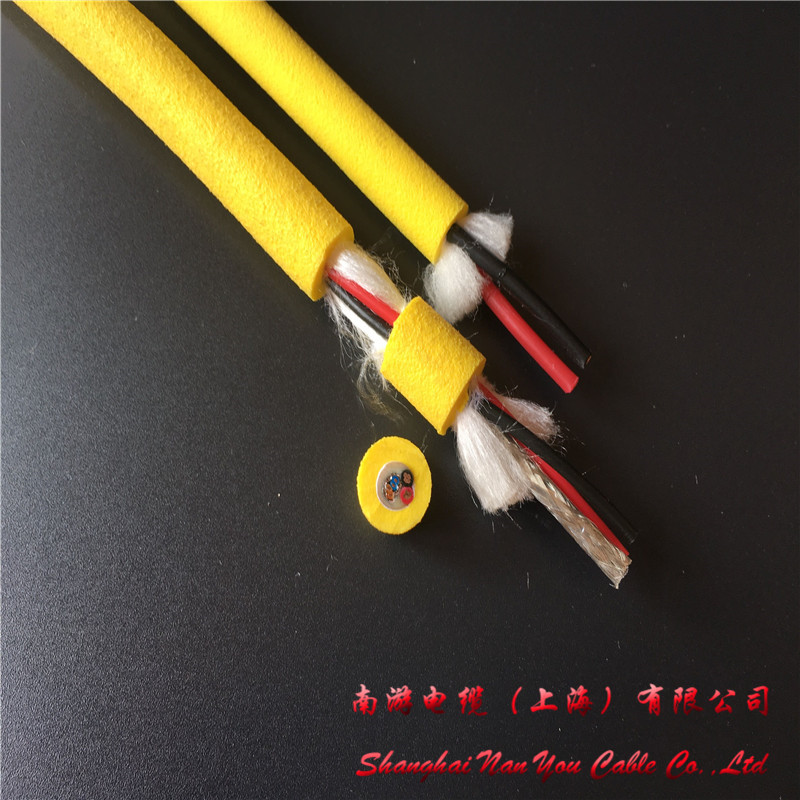 Conductors:
Stranded tin copper conductors for fl exibility and corrosion resistance.
Light weight, low dielectric copolymer insulation with great mechanical and
moisture resistance.
Strength Layer:
Light weight Aramid fi bers are designed into each cable construction to meet
specific ROV intended use for maximum strength and longevity.
Jackets:
Jacket Materials are chosen for optimal bonding, moisture and mechanical
resistance. Each ROV cable is uniquely designed for specifi c ROV types using
PE, TPE, PUR, and foam variations for fl otation.